SLAS2023: Strateos to Showcase Robotic Lab Automation Solutions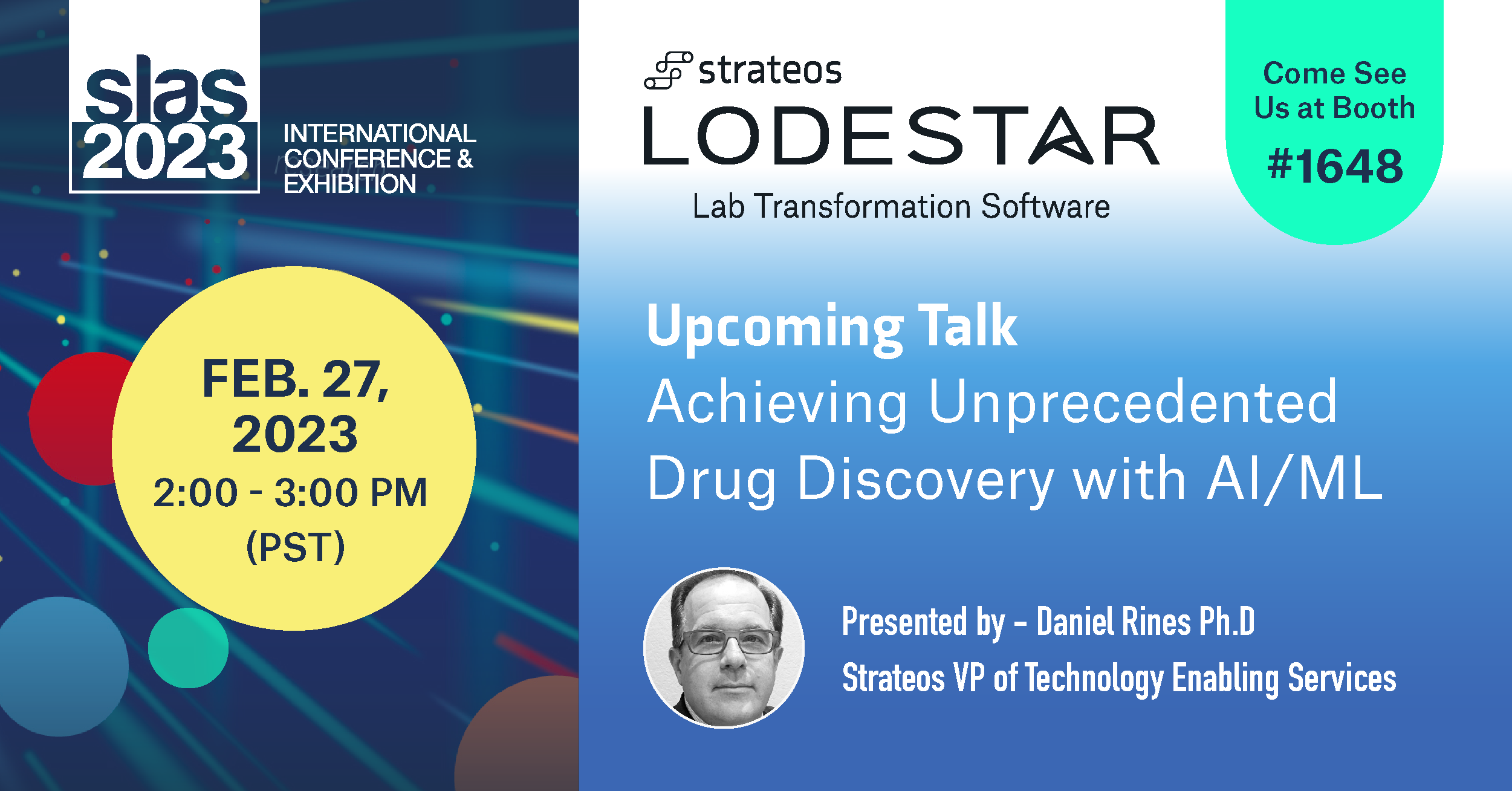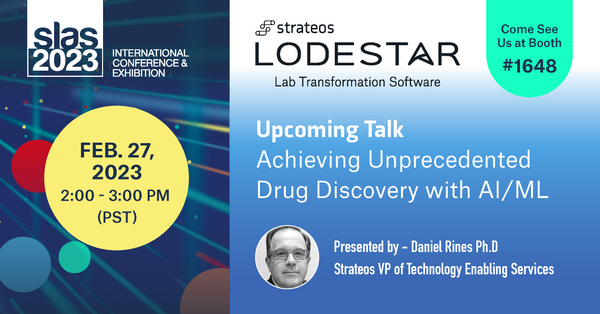 Are you interested in discovering how AI and automation can be put to work in the drug discovery space?
Then join us at the first SLAS conference of the year in beautiful San Diego, CA, from February 25th – March 1st. It's an event not to be missed!
A meeting of the minds, leading industry professionals, including Benchling, GlaxoSmithKline and Strateos, will come together to discuss the technologies, laboratory automation and deep learning tools that are enabling innovative and life-changing breakthroughs.
We're all familiar with the dilemma: it can take on average 14 years and US$2 billion to bring a new drug to market.
It's because drug discovery is a massive undertaking that requires tremendous precision and attention to detail.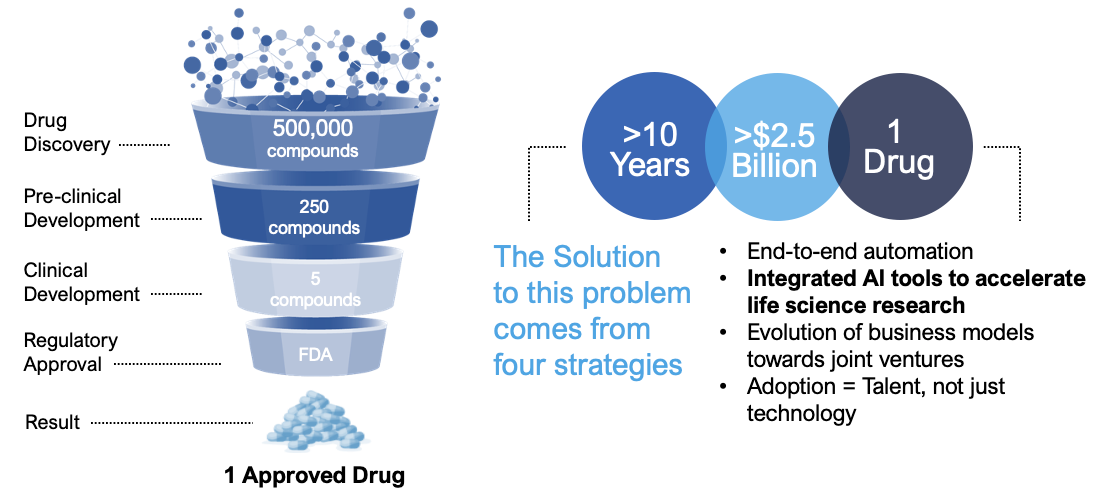 But with the help of artificial intelligence and machine learning (AI/ML) systems, unprecedented advances in drug discovery (and other areas of life science) are being made, opening new doors to success–all while saving time and money!
More importantly, patients can get faster access to novel treatments.
Scientists at the University of California, San Diego (UCSD) have developed a revolutionary AI model that has successfully identified a novel high-affinity antibody that can bind to its cancer target 17-fold more tightly than an existing drug. This groundbreaking research is just one example of AI's impact on the world of drug discovery!
According to Insider Intelligence's AI in Drug Discovery and Development report, AI could reduce drug discovery costs by as much as 70%.
SLAS2023 is featuring a growing number of talks focused on new solutions to produce better results and overcome failure-prone drug discovery processes.
There will be 30 talks at this year's conference alone including one from Strateos' VP of Digital Transformation & Tech Enabling Services, Dan Rines, titled "Achieving Unprecedented Drug Discovery with AI/ML" on February 27 between 2-3pm PST.
Dan will showcase our suite of integrated robotic lab automation solutions for drug discovery research and development, from reagent preparation to data analysis. He will also explain how Strateos' AI-driven LodeStar platform and robotic instruments can help companies unlock the potential of the technology.
As a cloud-based, digital lab transformation platform, LodeStar is a cutting-edge solution that can automate and accelerate drug discovery empowering researchers to increase efficiency and productivity in their lab processes.
Users can reduce the number of manual tasks in labs, manage equipment, optimize complex lab workflows, achieve high throughput testing of samples, adjust protocols, and make critical data-driven decisions.
Dan's presentation and the Strateos booth #1648 will show you how lab automation can overcome challenges and take your workflow to a whole new level.
Come join us at SLAS - it'll be an unforgettable experience!