Accelerating COVID-19 Research from the Cloud
Strateos's automated discovery platform opens the door for collaborative, accelerated COVID-19 and other research through the internet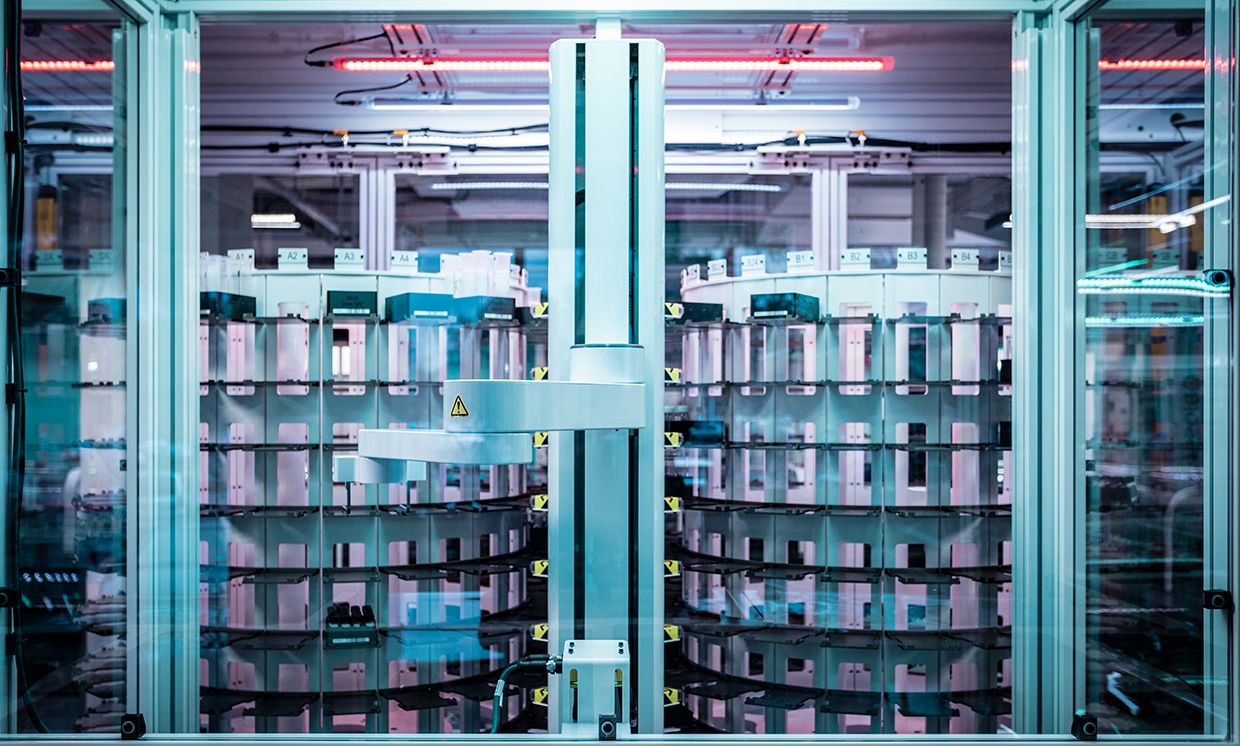 Strateos's automated discovery platform opens the door for collaborative, accelerated COVID-19 and other research through the internet
Strateos has long been a leader in bringing life science research to the cloud. We have always envisioned freeing research scientists from the confines of the laboratory, and at this time when physical separation is a necessity, our automated platform enables the essential research that is happening around the globe right now. With our cloud programmable, automated research platform, we are able to continue operating with minimal personnel in the laboratory while maintaining high scientific throughput. This means we can keep our team safe while facilitating the research that is critical at this time.
As the world seeks to understand SARS-CoV-2 and develop solutions to diagnose, treat and prevent COVID-19, we've highlighted some of our capabilities which organizations researching the disease can employ remotely. Our platform is available to help with pre-clinical screening, synthetic biology strain validation, and testing scale-up that scientists are working on in order to enable the community to gather insights faster. The list below details products and services which are available today and those which we are working to bring online soon.
Getting started is easy.  In addition to our web-based tools for designing and managing experiments in the cloud, our highly experienced implementation team will work with you to ship your samples to us and help automate your protocol to run on our cloud lab.
Visit our website at www.strateos.com to learn more about biochemical assays, biomarker assays, and cell-based assays or please reach out to us if we can help your organization keep any of your research programs going or help you start new projects during this time.
Offerings Geared Toward COVID-19 Research
Strateos combines automation tools and a variety of detection modalities to provide an extensive suite of platform capabilities under biosafety level 2 (BSL2), which covers work associated with pathogenic or infectious organisms. In addition to the capabilities listed here, we offer custom assay development which can be accomplished without researchers setting foot in the lab. Some of the assay services we offer include, assay optimization, miniaturization, and assay automation. We are also working to develop and transfer new assays which can be used in research associated with COVID-19.
Biochemical assays
Enzymatic activity assays
Binding assays
Protein-protein interaction assays
Antibody production
Antibody screening
Validation of antibody therapies
RT-qPCR
RT-LAMP assays
Compound screening and follow-up assays
Nucleic acid purification
Cellular assays
Intracellular second messengers (Calcium, cAMP, IP1)
Immunoassays
Cell viability assays
Flow cytometry
Coming Soon
Affinity Screening by Mass Spec
Label-free screening for metabolites
Strateos is committed to supporting researchers who are leading the fight against COVID-19 and those who are working to continue bioscience research while keeping their teams safe. Contact us to discuss how we can help.