Strateos is pleased to have our SVP of Strategy and Operations, Daniel Sipes, presenting at this year's Digital International Conference and Exhibition from January 25th-27th. Join us for a virtual tour of our San Diego site and a presentation on the exclusive benefits of the Strateos Automated Cloud Laboratory

At Strateos, life science is driven by sophisticated software and powered by fully automated, robotic workcells. Our clients can access our automated labs to run their experiments, manage their data and schedule their workflows that drive new and faster scientific discoveries with the Automated Cloud Laboratory.
High-Throughput Screening, Now Made Easy
Our drug discovery platform gives unprecedented control to scientists. One of the advantages of our automated cloud labs is the ability to run high-throughput iterations; giving scientists the ability to run protocols and receive data sets at their convenience, wherever they are in the world. This opens up the way for collaborations between scientists from all over the globe. And now our clients have access to small molecule discovery workflows inclusive of HTS (hit identification), hit to lead and lead optimization.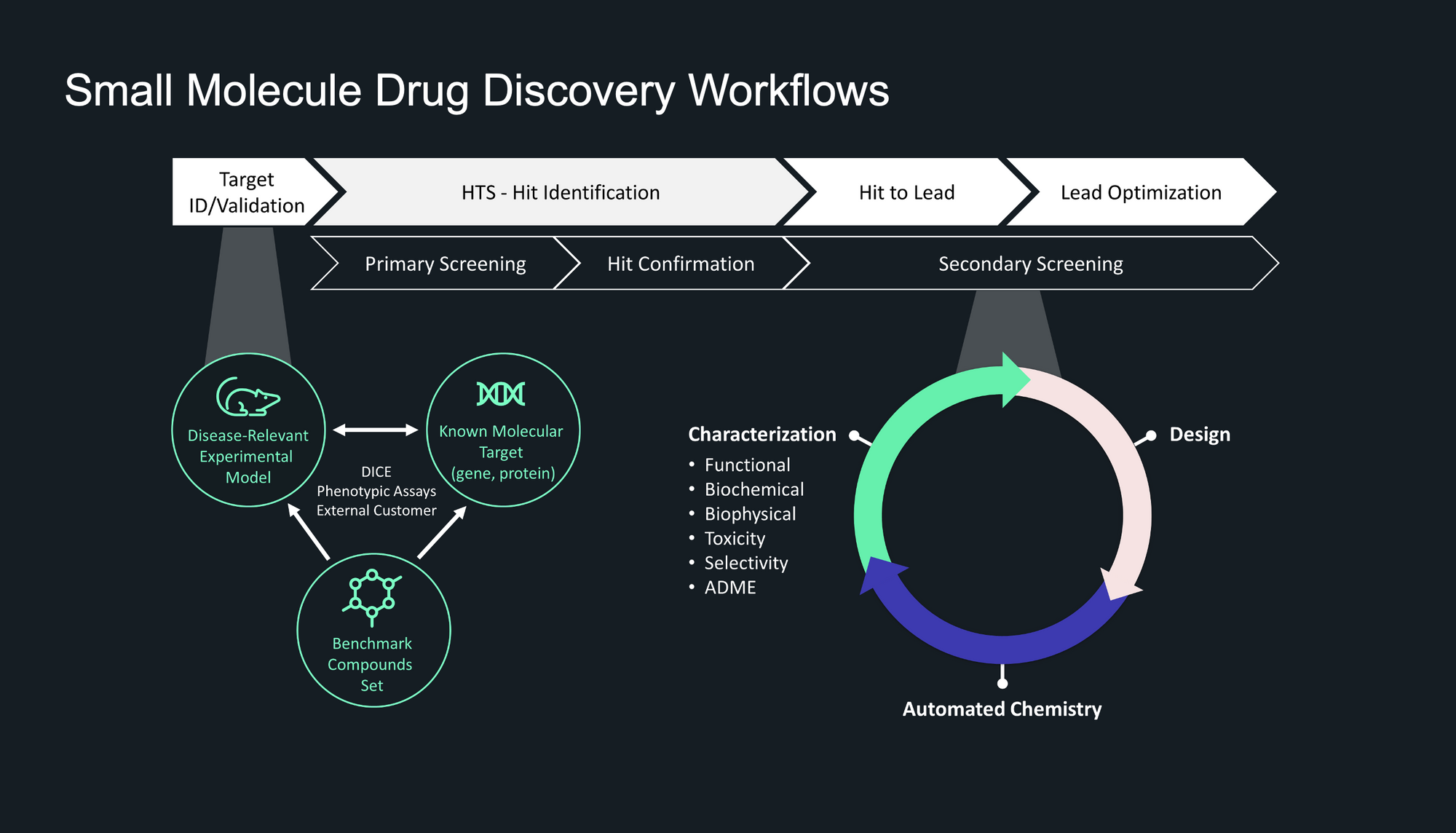 We are excited to offer new services from initial assay development, assay miniaturization and validation, HTS to lead generation and optimization. With a wide variety of supported assays, scientists have the resources at their disposal to reliably and successfully expedite early-stage R&D.
Strateos Small Molecule Chemical Libraries
One such resource we are excited to offer is our extensive library of small molecule chemical compounds. Strateos now offers a small-molecule chemical library of 500K diverse and accessible compounds. Many of the compounds are FDA-approved, publicly available, and are validated by literature, preclinical, and clinical research. Clients have the option to use the full 500K library of lead-like compounds, a diversity subset for plate-based selection, or a custom-batch selection for the purpose of iterative screening. Such a comprehensive and diverse library results in greater coverage for early-hit identification as well as hit-to-lead screening. You can also bring your own library to run in the automated cloud for greater flexibility.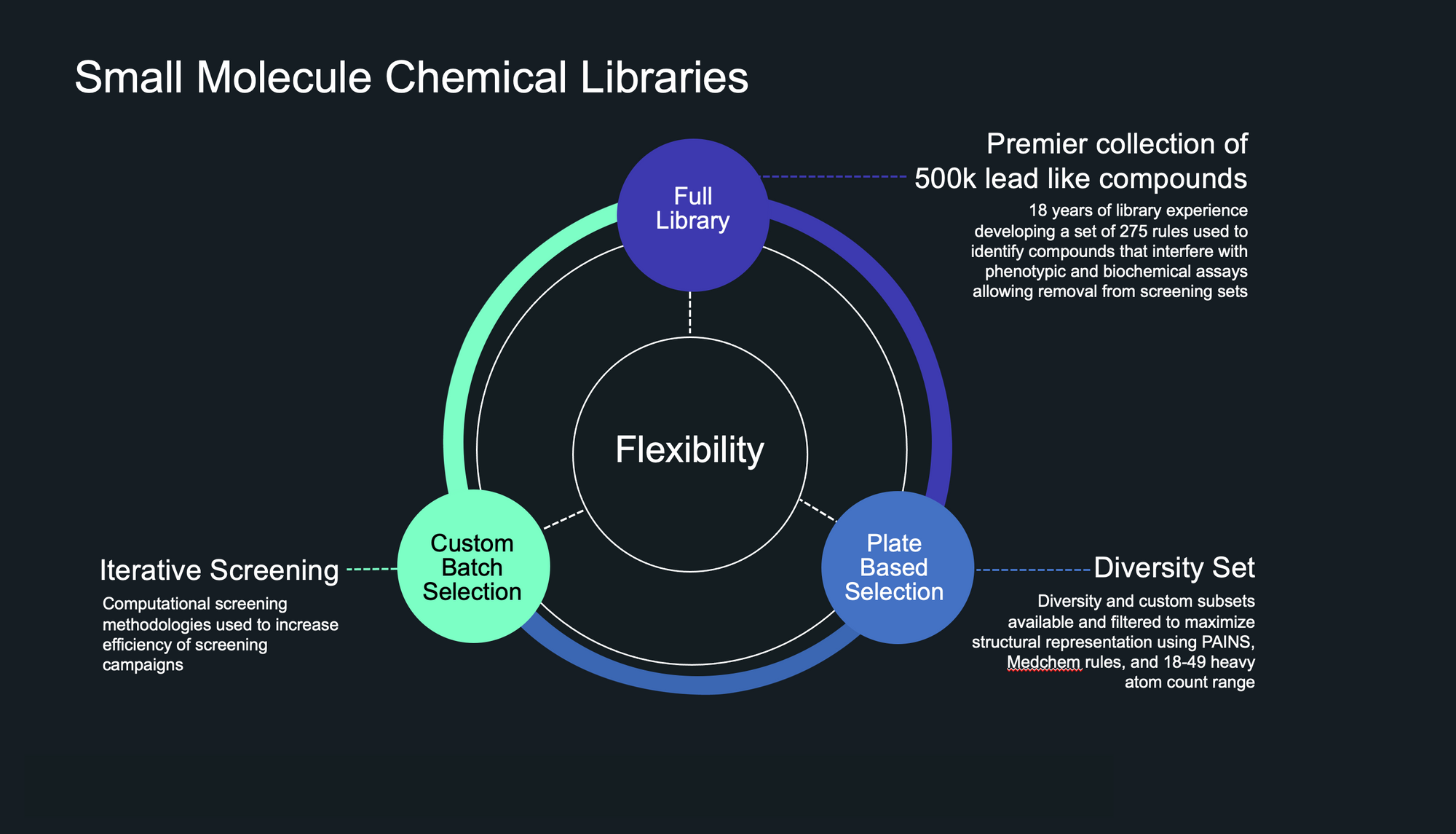 Strateos is leading the way in offering the life science community a path to better and faster scientific discovery.  
As the case studies will show during Dan's Presentation at SLAS, scientists can achieve better results in a faster time frame that will push scientific discovery forward. We welcome you to discover more of what we have to offer.
For more information on Dan's Talk or general conference information please click on this link: https://www.eventscribe.net/2021/SLAS2021/index.asp?presTarget=1496708