SMARTLAB DIGITAL 2021: LESSONS LEARNED FROM BUILDING SMART LABS
An interactive roundtable discussion with industry experts covering the advantages of next-generation smart labs - control and automation of on-premise scientific workflows, and remote access to a complete automated life sciences laboratory from a web browser.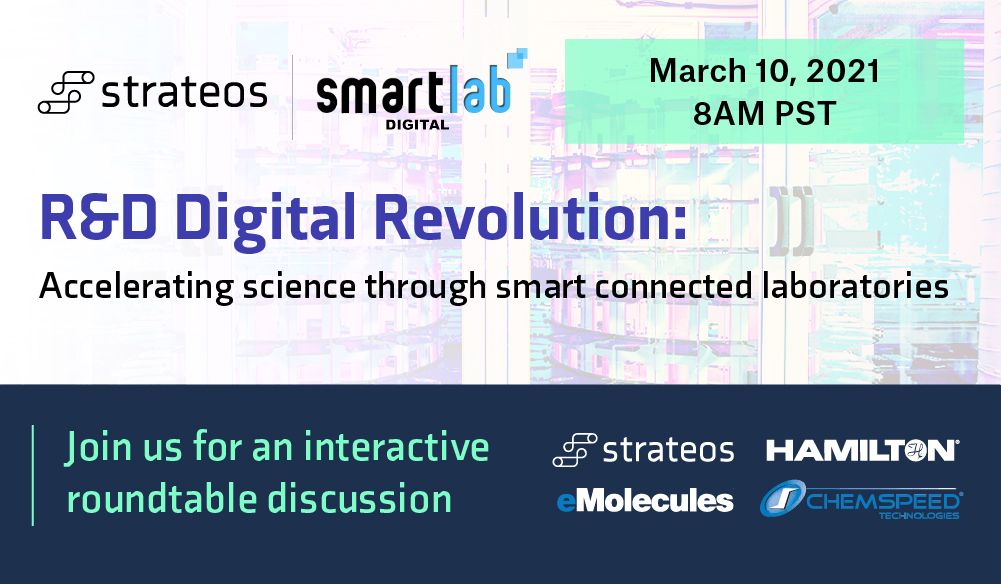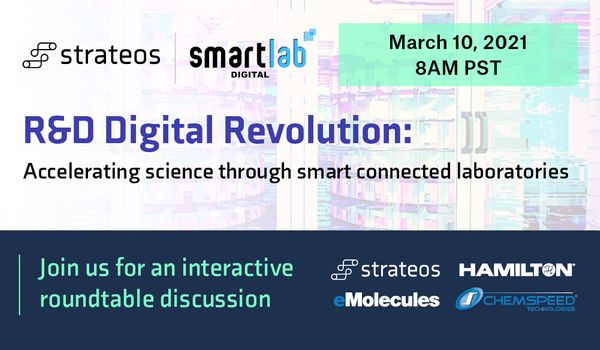 Strateos will be presenting at SmartLab Digital 2021 on March 10th at 8am PST. We have organized a roundtable panel with other industry leaders, including Eli Lilly, Hamilton, eMolecules, and Chemspeed to discuss the evolving needs towards next-generation smart automated laboratories.  Other leaders  in the pharmaceutical field, including Merck, Boehringer Ingelheim, Roche, Johnson and Johnson, and others will also share their visions and challenges regarding cloud labs at this annual event.
We are living in a crucible moment, where the innovation of today is being propelled by the urgent demands for new drug discoveries. As the pandemic has created obstacles for laboratory collaboration, scientists are increasingly turning to cutting-edge software and smart laboratories, to press forward in the work of the life sciences. Strateos is poised to usher in this technological revolution. As a software-driven technology company, Strateos is committed to accelerating scientific discovery through data, computation, automation and high-throughput robotics.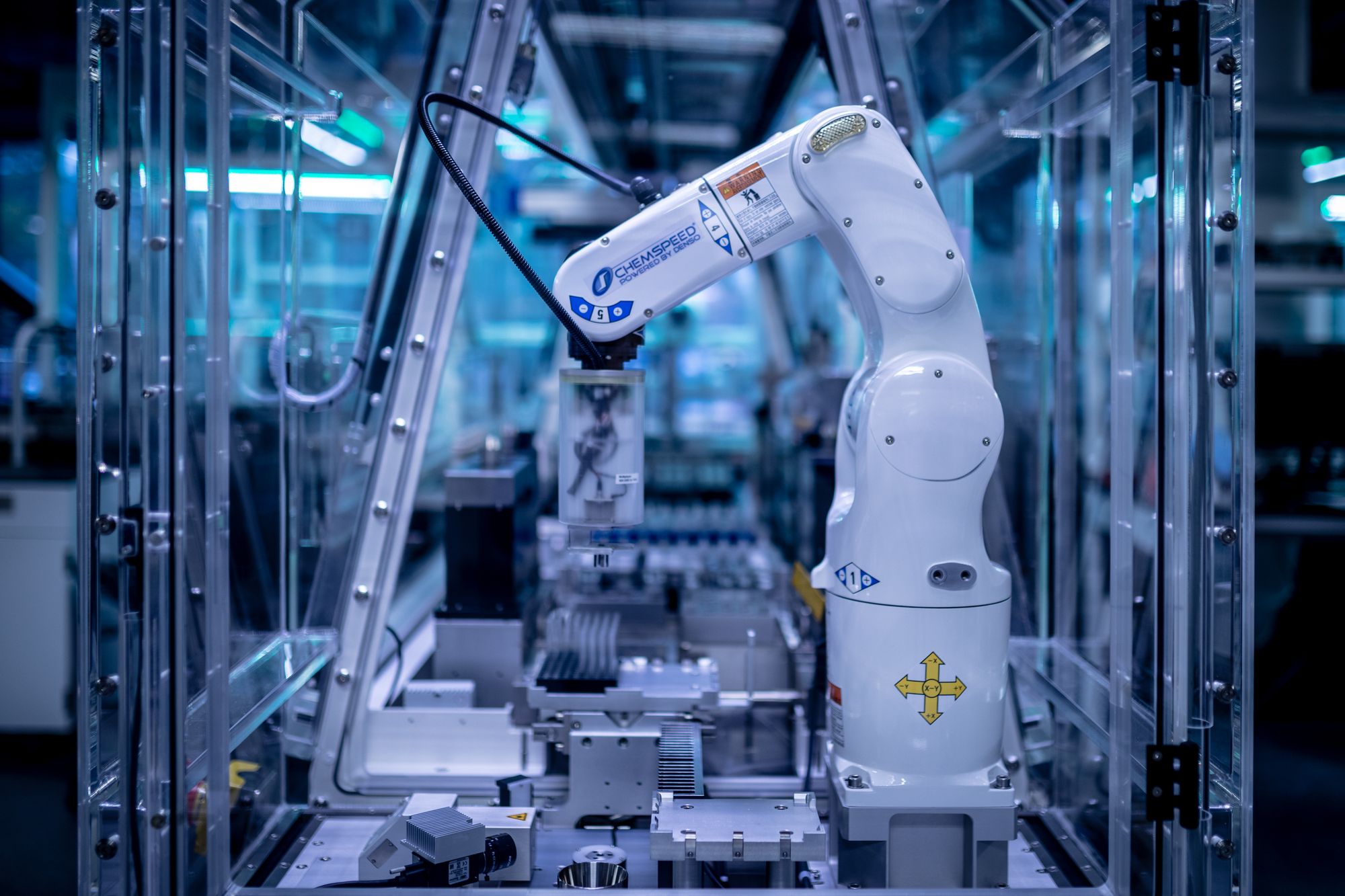 The Finite Capacity of Traditional Laboratories
Arguably the most significant pain points in the early stages of R&D is the inefficiency and inconsistency of workflows manually performed in traditional laboratories. The lack of integration between hardware and software can needlessly hamper not only the pace of the R&D process but the reliability of data.

This lack of integration also presents challenges when laboratories seek to collaborate with one another. Where there are impediments to sample and data traceability, reproducibility suffers.
According to a 2016 Nature survey, 70% of researchers failed to reproduce another scientist's experiments while more than half could not reproduce their own.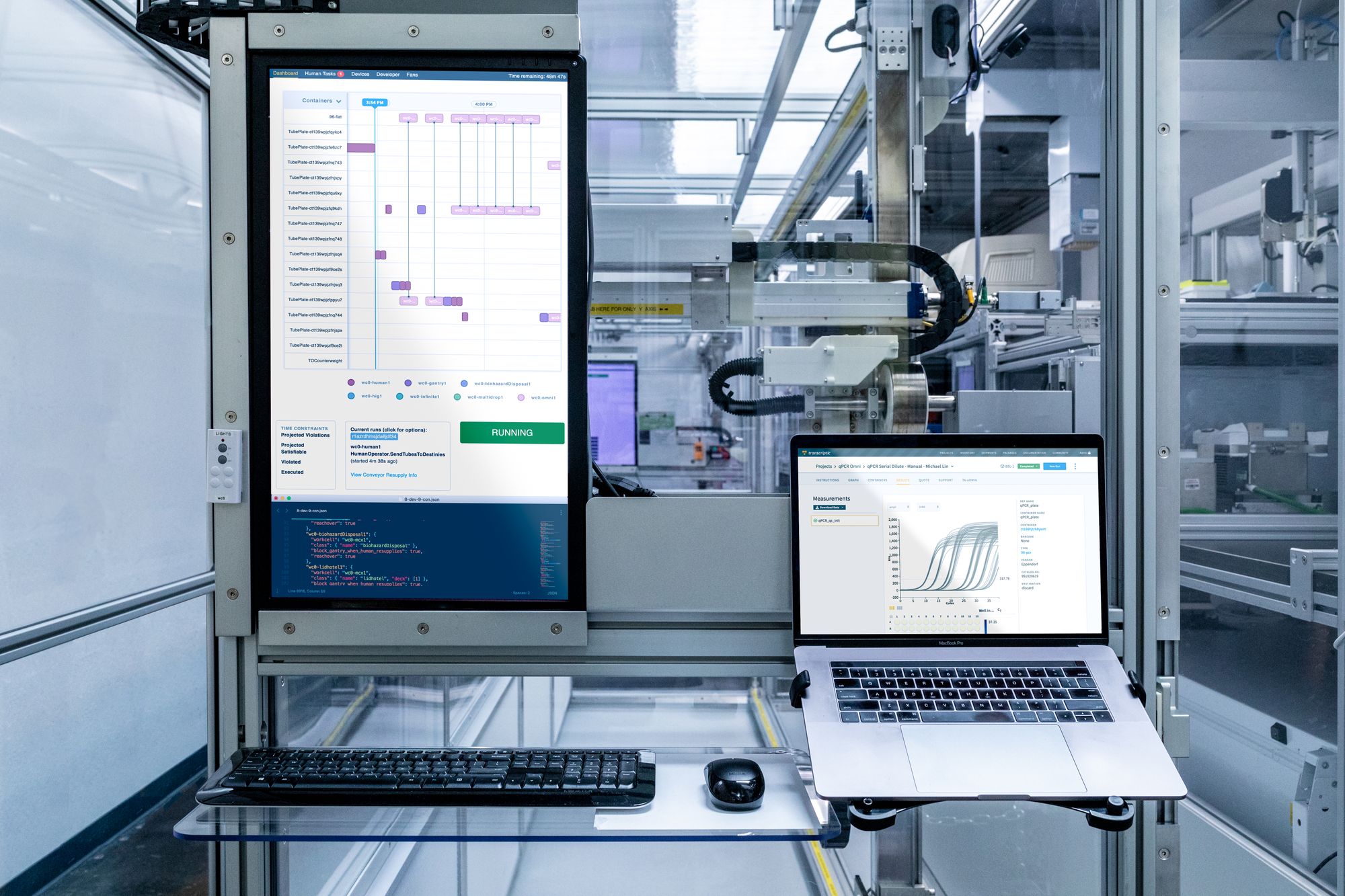 R&D Digital Revolution: Accelerating Science Through Smart Connected Laboratories
Conversely, the ability to streamline laboratory instruments and devices through automation in which hardware and software work seamlessly together, liberates scientists to collaborate with faster and more reproducible results. Additionally, access of smart labs via cloud web-browsers enable scientists to design, control, and collaborate on scientific workflows and analyze data anywhere in the world.
Building the labs of the future has become pivotal to accelerate scientific discovery, and many leaders, including Strateos, are proud to be at the forefront of this digital revolution. We hope you'll join us for our roundtable discussion with leaders including Eli Lilly, Hamilton, eMolecules, and Chemspeed, covering how smart labs are the future of drug discovery, and how Strateos products have interacted with other products and devices to help scientists establish new life science discoveries.
For more information on SmartLab Digital 2021 and to register for the event, please click on this link: https://lnkd.in/g9BHk5F