Strateos is Honored to be a Sponsoring Partner with Lesbians Who Tech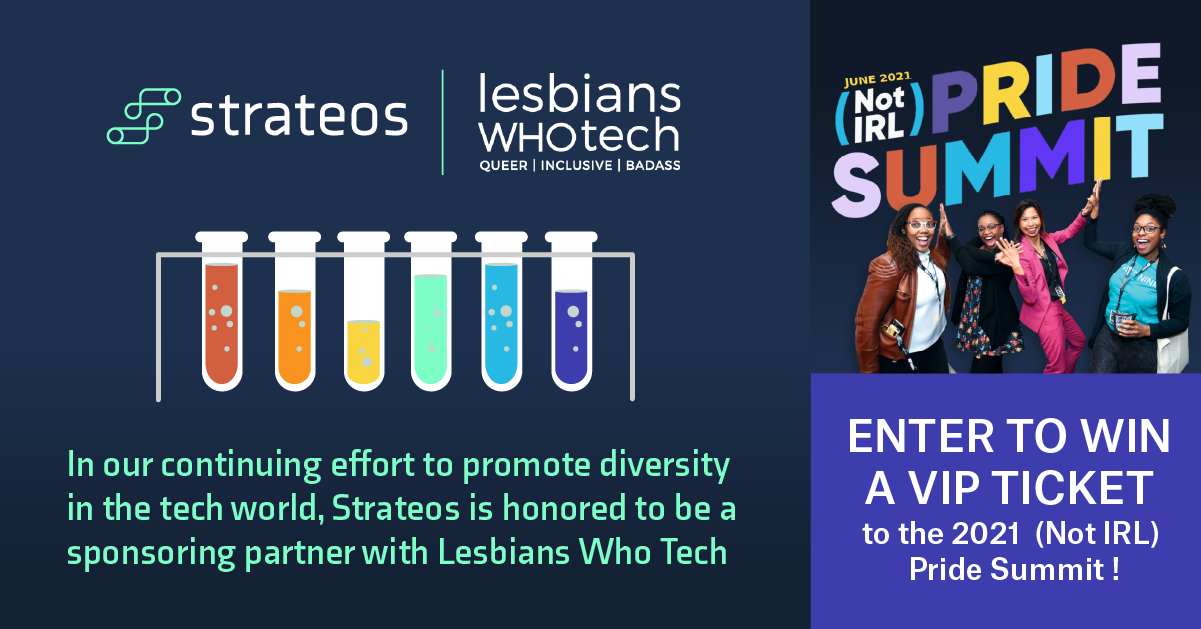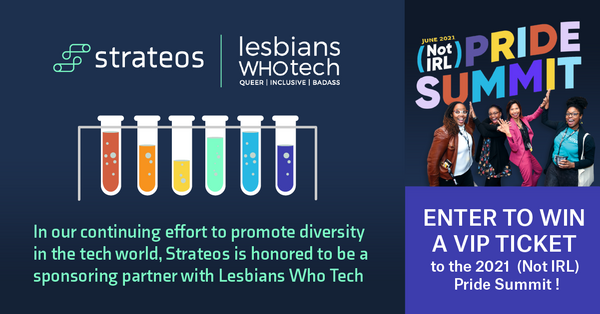 The field of science, as in society at large, has always benefited by a diversity of thought; the wellspring of which is the individuals whose distinct life experiences inform their work. Strateos is committed to fostering an environment of representation in our company and in the field of biotechnology.

In our continuing effort to promote diversity in the tech world, Strateos is honored to be a sponsoring partner with Lesbians Who Tech. Lesbians Who Tech & Allies is the largest LGBTQ technology community in the world — committed to visibility, intersectionality, and changing the face of technology. Comprising 70,000 LGBTQ women, people of color, non-binary and trans people, and allies in tech in 40+ cities worldwide, they boast the triumph of having LBGTQ women and non-binary leaders at the center of LBGTQ spaces.
We share in their all important mission and are dedicated to seeing it succeed.  Strateos envisions a world where diversity, inclusion, equality, and belonging are at the forefront of everything we do. In alignment with our commitment to help advance the LGBTQIA community in tech, we are excited to give away one VIP ticket to the 2021 (Not IRL) Pride Summit to our community.