Ushering Life Science Into the Modern Age: Uptech Report Interview With Mark Fischer-Colbrie
The promise of the Information Age has materialized dramatically in many sectors—most notably, commerce and entertainment. But for some fields, the progress has been slower. Life sciences is perhaps a prime example.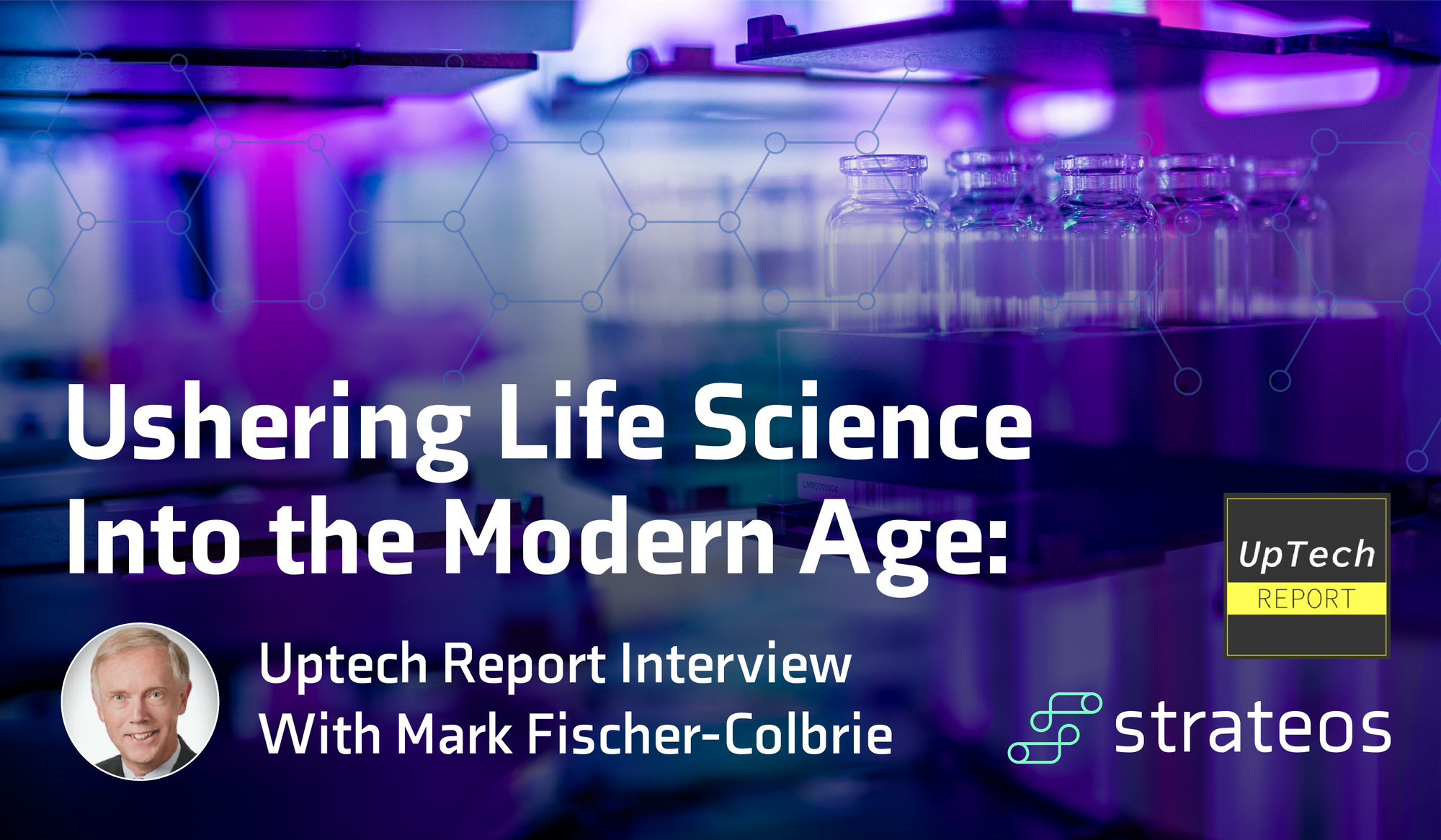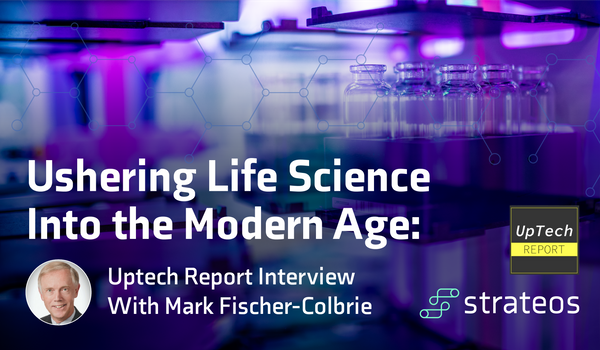 Here at Strateos we are enthusiastically engaged in advancing scientific discovery through robotics and automation in the Cloud. For this reason we were pleased to have our CEO, Mark Fischer-Colbrie, sit down with Uptech Report's Alexander Ferguson to discuss the role Strateos is taking in entirely revolutionizing the way labs engage in the research and discovery and how our Automated Cloud Lab is transforming the traditional CRO outsourcing model.
The Strateos Automated Cloud Laboratory ia a remote lab that is accessible from a web browser that enables scientists around the world to easily access and use this on-demand laboratory to design, run, and analyze experiments resulting in new and faster scientific discoveries.
In this interview Mark and Alexander discuss how Strateos got its start and where it's headed, the prodigious benefits cloud labs have to offer in terms of democratizing the process for labs of all sizes, and how Strateos specifically is addressing the needs of the scientific community by transforming life science into data science.

We invite you to watch and further the dialogue on how the scientists can best take advantage of available technologies to dramatically improve the quality of scientific research moving forward.